Whistles / Lanyards
Click Image to Enlarge
#64050

LANYARDS (6-WRAP THICKNESS)

Colors: Green, Red, Blue, Black,
Gold, Neon Orange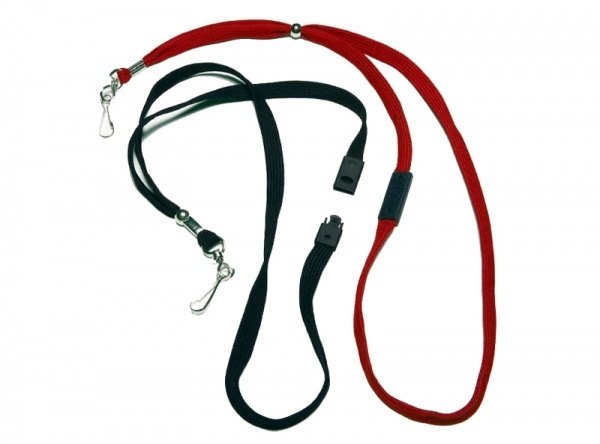 Click Image to Enlarge
#64075

PULL-AWAY LANYARDS
Lanyard comes apart when pulled down.
Quick release union easily snaps back together after being separated.
Colors: Black, Red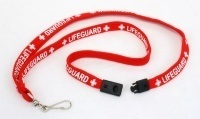 Click Image to Enlarge
#64095

PULL-AWAY LIFEGUARD LANYARD
Quick release snap union.
Soft and wide lanyard provides comfort.
Red only.

Click Image to Enlarge
#64300

WATER GEAR PEALESS WHISTLE
Pealess design ensures penetrating high frequency trill.
Colors: Black, Red, Neon Orange