Nose Clips / Ear Plugs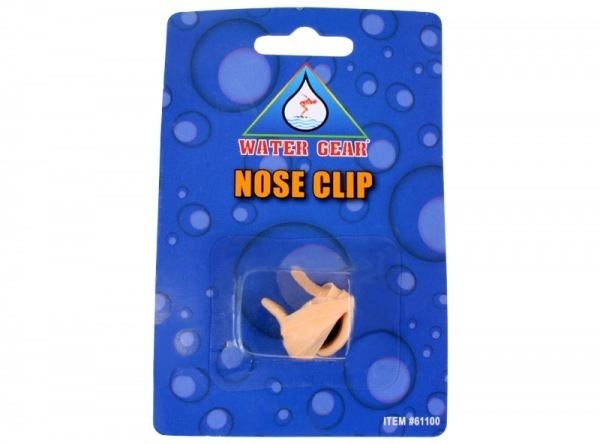 Click Image to Enlarge
#61100

NOSE CLIP
Nose clip comfortably seals out water
Headband for extra security
COLOR: Beige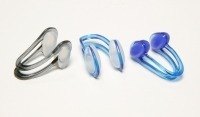 Click Image to Enlarge
#61150

PC NOSE CLIP
Tough polycarbonate construction
Soft, hypoallergenic silicone nose pads
COLORS (Pad/Clip): Blue/Blue, Clear/Blue, Clear/Smoke
#61160

SWIM CLIP
Low-Profile Anatomic Design fits most noses to keep water out.
Polycarbonate construction for prolonged life & pressure.
Hypo-Allergenic TPR pads provide maximum comfort & seal.
Carrying case included for protection & storage.
COLORS: Blue, Green, Pink
#61175

LAXTO NOSE CLIP
Comfortably seals out water
Various sizes to fit each nose
SIZES: SM, MED, LG
COLOR: Beige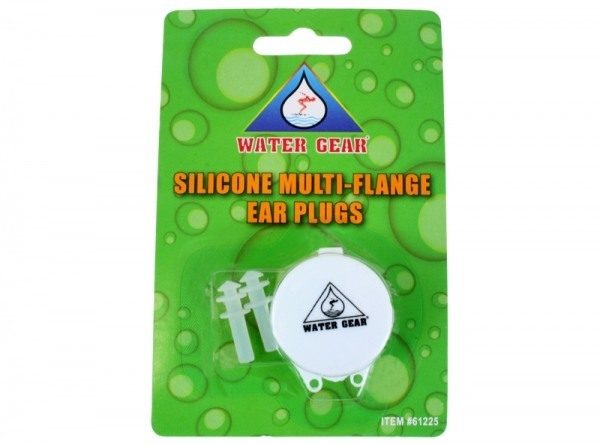 Click Image to Enlarge
#61225

SILICONE MULTI-FLANGE EAR PLUGS
Clear hypoallergenic silicone ear plugs
Custom fit with 3 flanges to seal out water
Carrying case included
Click Image to Enlarge
#61250

SILICONE PUTTY EAR PLUGS
2 pair per blister card.
Soft, hypoallergenic form-fitting silicone putty.
COLORS: Clear, Green, Pink, Red